Turner Vaught Bankruptcy Makes Bankruptcy A Breeze
Turner Vaught Bankruptcy is a group of experienced bankruptcy professionals that go above and beyond to make filing bankruptcy convenient and easy.
Bankruptcy is complicated, and doing it right means knowing what you are doing, which comes from experience.  While you may not have gone through the bankruptcy process before, Turner Vaught Bankruptcy has filed hundreds of bankruptcy cases in which more than $175 million of debt was discharged for our clients. 
A successful bankruptcy requires communication and hard work. And while Turner Vaught Bankruptcy does all the hard work, we also make communication convenient by offering several ways to communicate, including telephone, text, client portal, email, voicemail, fax, US mail, physical drop-box and in person.  Along with our e-signature option you can eliminate any travel burden, which our clients in Georgetown and Little River appreciate!
Let the Turner Vaught Bankruptcy Team put our experience to work today to get your debt under control and your financial house in order.
The Turner Vaught Bankruptcy Team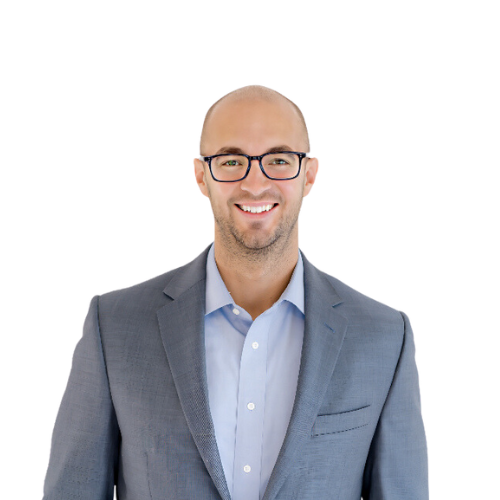 Myrtle Beach Bankruptcy Attorney Jackson Turner-Vaught has been helping clients in Horry and Georgetown counties get out of debt for more than a decade. Since 2010, Jackson's clients have discharged more than $175 million in debt.
Jackson enjoys helping good people get back on their feet. From the initial consultation to the closing of your case, Jackson will be there to answer any questions you may have.  Jackson will review and file your bankruptcy case, attend court hearings with you and generally be an awesome bankruptcy attorney for you. 
Jackson is only one member of a GREAT team that helps get everything done for our clients, the right way, right away!
You may very well speak to Lillian more than any other Turner Vaught Bankruptcy team member.  Originally from New York, Lillian brings that can-do hustle and attitude to the team. Lillian loves to help and really is just a phone call, email or text message away!
Lillian coordinates most consultations and meetings. Lillian assist clients from the initial hiring process and really never stops. Lillian can assist with new hire paperwork, payment plans, creditor calls, document collection, questions about procedures, classes, court hearings and more…
If you have a question, Lillian has an answer…or Lillian will get you one!
Abigail is nice, easy to work with, has the best attitude and routinely goes above and beyond. It's no wonder her teammates and clients love her.
Abigail is Turner Vaught Bankruptcy's paralegal and works hard to move your bankruptcy case from document collection to filed. Abigail reviews your documents, conducts your client interview and gets your bankruptcy case ready for review and filing by our bankruptcy attorney.
Abigail also assists our clients in preparing for hearings and other important tasks that may be required in your bankruptcy case.