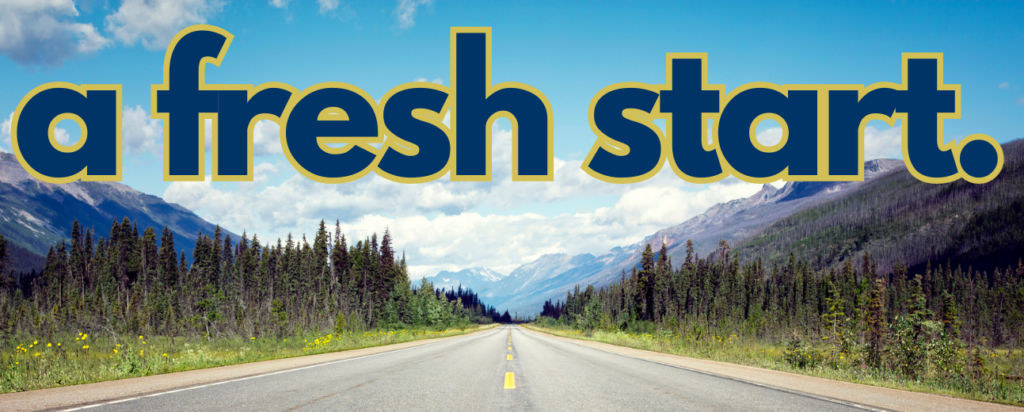 Chapter 7 Bankruptcy:
Get Your Fresh Start Today
Bankruptcy can be a freeing moment in your life. It is a legal way to permanently get rid of certain types of debt. Chapter 7 Bankruptcy is commonly referred to as the "Fresh Start" Bankruptcy because it gets rid of lots of debt in a short amount of time, all without making payments to creditors.
If you are living check-to-check and are struggling to make all your payments on time, Chapter 7 bankruptcy might be the best option you have to deal with your debts. 
If creditors are calling asking for payments you cannot afford or if you are being sued for a debt you have not paid in a long time, Chapter 7 Bankruptcy can stop the collection actions and give you peace of mind.
If you are withdrawing money from retirement accounts to pay your credit cards, Chapter 7 Bankruptcy can eliminate your debts and preserve your hard-earned retirement before its gone.
If your wages are being garnished, Chapter 7 Bankruptcy can stop the garnishments and give you your paycheck back.
If you are stuck in the debt trap of using your credit cards to buy groceries and your paychecks to pay the credit cards, Chapter 7 Bankruptcy can break that vicious cycle and get you back on the right track.
If you are a good candidate, a Chapter 7 Bankruptcy can give you the fresh start you need and deserve.
Chapter 7 Bankruptcy:
Who Can File?
Anyone can file a Chapter 7 bankruptcy as long as (1) they don't make too much money and (2) haven't received another recent bankruptcy discharge.
Your household must meet a gross income test known as the "means test" which depends on your household size and the state you live in. The numbers change periodically. You can find your current number here at the Department of Justice website.
If you previously received a bankruptcy discharge, you may have to wait before you can file again.  You will need to wait 8 years if you filed a previous Chapter 7 Bankruptcy or 6 years if you filed a prior Chapter 13 Bankruptcy.
A married couple is allowed, but not required to, file together.
Chapter 7 Bankruptcy:
What Debts Are Dischargeable?
Chapter 7 Bankruptcy can eliminate many typical consumer debts. For example, you can permanently eliminate credits cards, consumer loans, finance company loans, online loans, medical bills, collection accounts, deficiency balances on repossessed auto and foreclosed mortgage loans, to name a few.  However, not all debts are subject to the discharge with the most common being student loans, alimony, child support, and certain taxes.   
Chapter 7 Bankruptcy:
How Long Does it Take?
Every case is different, but the typical Chapter 7 Bankruptcy case lasts about 110 days, beginning from when your case is filed until you receive your discharge and your case is closed.  There is a substantial amount of work that goes into filing a case and that time is not included in the 110 days. 
Chapter 7 Bankruptcy:
Do I Have to Make Payments?
No, at least not to your creditors (the people you owe money). Once you file your Chapter 7 Bankruptcy your creditors are not allowed to ask you for money.  And even before that the only reason to make a payment to your creditors once you've decided to file Chapter 7 Bankruptcy, is to keep them from taking collection action against you.  For example, if you want to keep your house or vehicle, you need to continue making payments.
There are fees involved in filing a Chapter 7 Bankruptcy that will need to be paid before your case is filed.  For example, the attorney will charge a fee for doing the work, the court system charges a filing fee for processing the case, and various vendors require payment for credit reports, bankruptcy classes and document delivery services.  
Chapter 7 Bankruptcy:
What All Is Involved?
Once you have decided a Chapter 7 Bankruptcy is the right financial move, you will need to:
hire an experienced bankruptcy attorney
pay any fees
submit requested documentation, including driver's license, social security card, vehicle registrations, bank statements, paystubs, tax returns, collection letters, etc.
participate in your client interview
complete your first bankruptcy class – "Credit Counseling"
review and sign your bankruptcy documents 
complete your second bankruptcy class – "Debtor Education"
attend your hearing
receive your discharge
chapter 7 Bankruptcy:
What's The Catch?
Chapter 7 Bankruptcy is not for everyone. The way creditors get paid in a Chapter 7 Bankruptcy is through the liquidation of your assets.  In certain situations, your Chapter 7 Trustee might sell some of your property, give you some money and your creditors some money.  If that were to happen, you might decide filing a Chapter 7 Bankruptcy wasn't for you. Thankfully, the law allows the vast majority of people to keep all that they own. Our experienced bankruptcy attorney can determine if you will be able to keep all your personal belongings during your bankruptcy consultation.
Chapter 7 Bankruptcy:
Is it Right For You?
Bankruptcy is complicated even for uncomplicated people. The best way to know if filing a Chapter 7 Bankruptcy is right for you is to speak with an experienced bankruptcy attorney. Luckily, Jackson Turner-Vaught, our Myrtle Beach Bankruptcy Attorney is ready to talk to you. Just click here to schedule your free bankruptcy consultation.